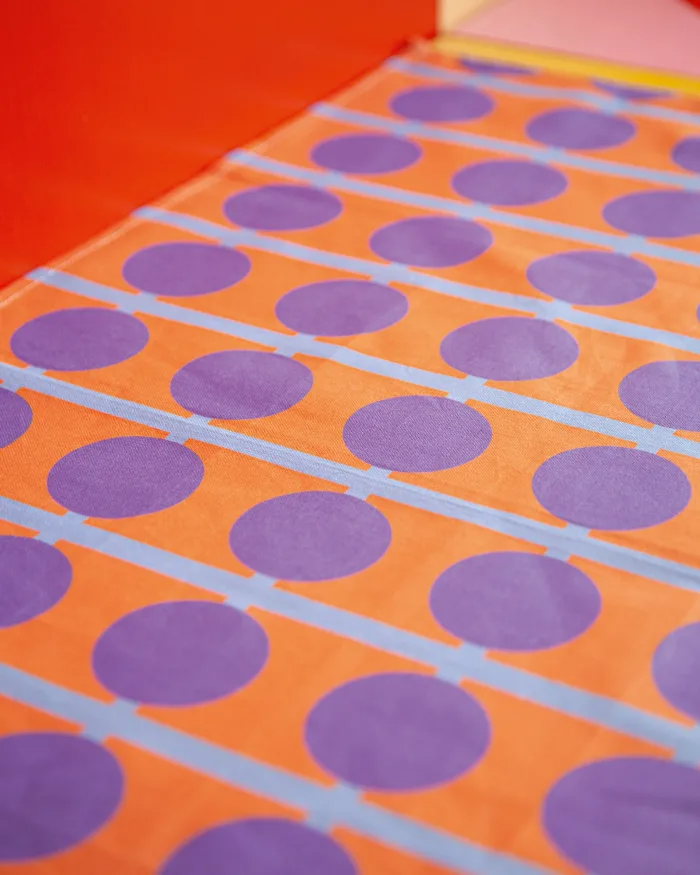 Tibetan Wool Rug by Yinka Ilori.
Spring is around the corner, and with the days growing warmer and longer, I can't help but feel inspired! Alongside artsy trips and activities I've been doing to kickstart creativity, I've also been compiling a collection of images that have me itching to make something. Here's what I've been saving to my Pinterest boards recently.
Illustration
I'm really interested in vintage picture book illustration right now - as well as work that resembles it. The vivid colours, organic textures and flat shapes are just *chefs kiss*. They make me want to explore riso again and experiment with other traditional printing methods.
Paddington Bear by Shinzi Katoh.
From a Russian children's picture book exhibited at Ashiya City Museum, Ashiyaga Museum of Art and The Tokyo Met.
I love how these characters are illustrated - and the texture!
by Masako Kubo
Beautiful shapes and I love the lines in the grass.
Photo from Dark Side of Typography.
Luscious colours and flat bold shapes - one of my favourite things!
Colour
If you know me, you know that I'm a lover of bold and clashing colours. I'm also in my 'green period' and am obsessed with anything with green in it. This will explain some of the colour palettes I'm gravitating towards. I also like referring to interiors a lot when searching for colour inspiration because they often use interesting and unique combinations. I hope some of these palettes spark inspiration for you as well!
The olive with the mustard and muted pops of pink, blue and neutrals is just to die for.
Mustard, cornflower blue and pale salmon pink is a combo I'll definitely be exploring more.
I would live in this green if I could.
Pattern
It's no secret that I'm obsessed with hand-crafted patterns (I mean, look at my products!) and these are some that I've been admiring recently.
Patterned tiles by Alex Proba.
by Tara Lilly Art & Illustration.
Florals? For Spring? Groundbreaking.
Jokes aside, I love this painted pattern.
Lilac and shades of green - yes. Large geometric shapes - of course!
Hand-painted Ceramics
This is quite a specific category, and even though my ceramic skills are abysmal, I find them so incredibly inspiring to look at. The varieties in shapes, colours, and designs are truly something to marvel at, and I can't help but want to buy them all!
I NEED this mug in my life.
Hand-painted ceramics by LRNC.
I can't wait to start designing new collections this season and will be sure to draw inspiration from some of these images. What's inspiring you at the moment? Let me know in the comments below!
Thanks for reading! I hope you have a wonderful day full of joy, inspiration, and colour.
- Morgan
Comments (2)