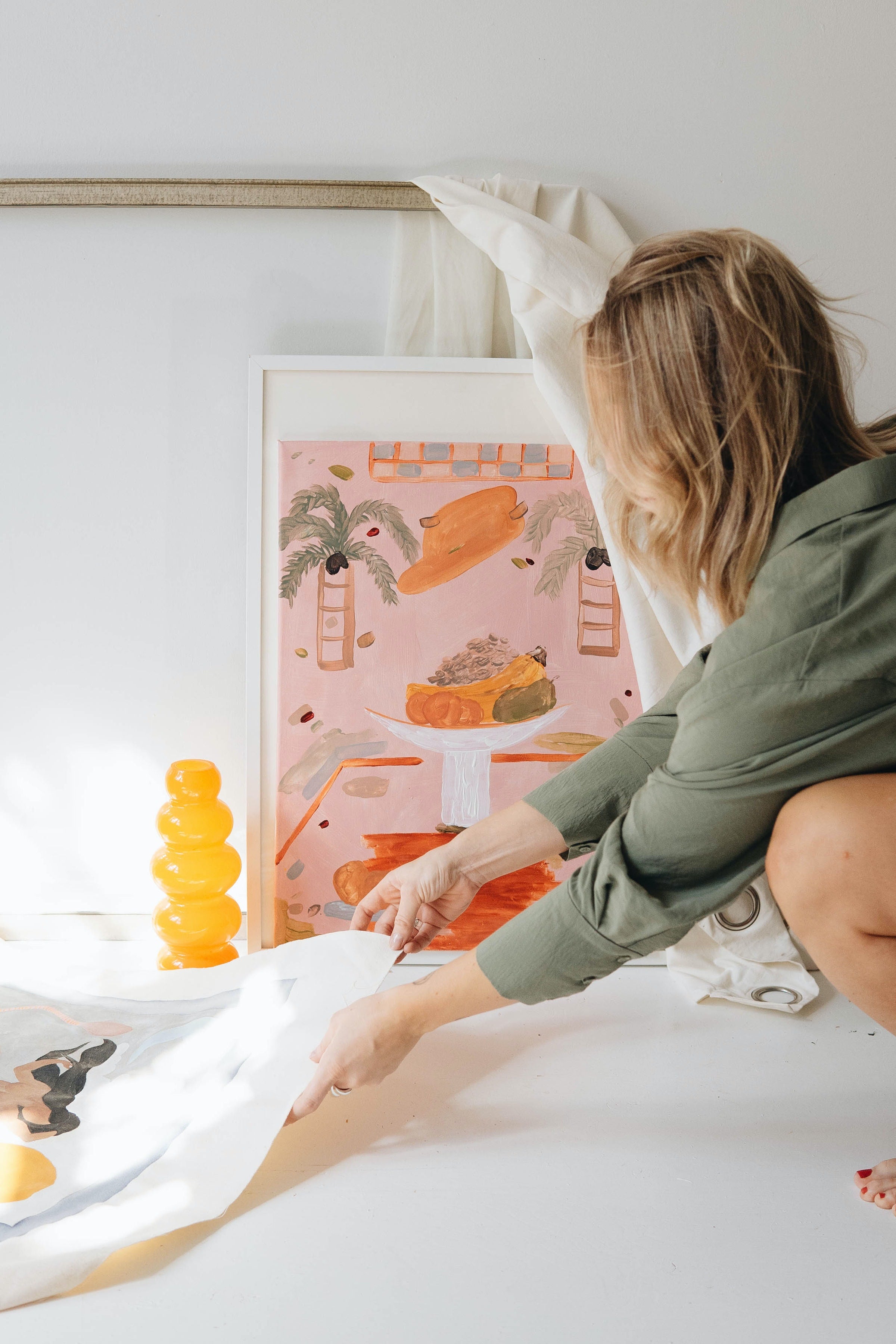 January can be a tough month, and we haven't always got the funds to go on elaborate drawing trips or splurge on new art supplies to feel inspired. We can find inspiration and subjects in many places: from local scenery to resourceful websites. Here are my top 5 ways to get inspired for free.
Walking
It can be surprising how many beauty spots and inspiring landscapes are within walking distance from your home. Whether you live in the city or out in the country, you can capture exciting architecture, people doing daily activities, and landscapes at different times of the day: the list is endless! Maybe you have a park nearby, forested areas, a body of water, wildlife, or intriguing houses. Get some fresh air, sit on a bench and see if anything sparks creativity. If you can't think of locations, perhaps go for an aimless walk and see what you discover. Just make sure to have your phone on you or a map to stop you from getting lost!
I love going on drawing walks - they're healthy, fun, and can give you fascinating and surprising results. Even better, they're entirely free!
Online
Many websites provide reference images and inspiration, but here are some of my favourites to get you started.
The Library
Books are an essential source of inspiration for artists. From reference books; to artsy coffee table tomes, magazines, and enthralling novels, you can find inspiration almost anywhere. However, books can be expensive, which is why I love the library. Explore and take out as many books as you need without spending a penny!
Drawing Sessions
When I'm feeling uninspired and haven't picked up a paintbrush in weeks, committing to and attending a drawing session can be the push I need to get back into the creative spirit. There are many free drawing sessions online that you can take part in, no matter where you are in the world. The great thing about drawing sessions is that the host often picks subjects you may be unfamiliar with or haven't thought of before. Not only does this get you out of your comfort zone, but it also pushes your skills and increases the chance of finding a new favourite subject. The time limits often imposed in these sessions also help fight perfectionism and encourage decisiveness.
We host online drawing sessions twice a month, both free and paid. They're unguided and cover many topics: from botanicals and landscapes to animals and people. To attend the free sessions, all you need to do is sign up for our newsletter. From there, you'll receive a Zoom invite to your inbox at the start of every month - the perfect chance to start off on a creative note!
Another free drawing session I enjoy attending is The Good Ship Illustration art club, which goes live on their Instagram every Friday.
Museums
Museums are a powerhouse of inspiration. They are a place where you can view and study masterpieces from some of the most influential artists throughout time. My favourite things to draw at museums are sculptures, ceramics, studies from paintings, and even other museum-goers! Many museums are free to get in, and some even have virtual tours online, which is especially helpful when you want to visit one that's far away.
There are so many free ways to get inspired, and I hope this blog post has given you a good starting point, whether you're on a budget or not. Let me know in the comments if you found any of these tips helpful or if you have suggestions of your own.
Thanks for reading! I hope you have a wonderful day full of joy, inspiration, and colour.
- Morgan
Looking for more ways to feel inspired? Check out our blog posts:
5 Books To Kick-Start Your Creativity
Comments (0)