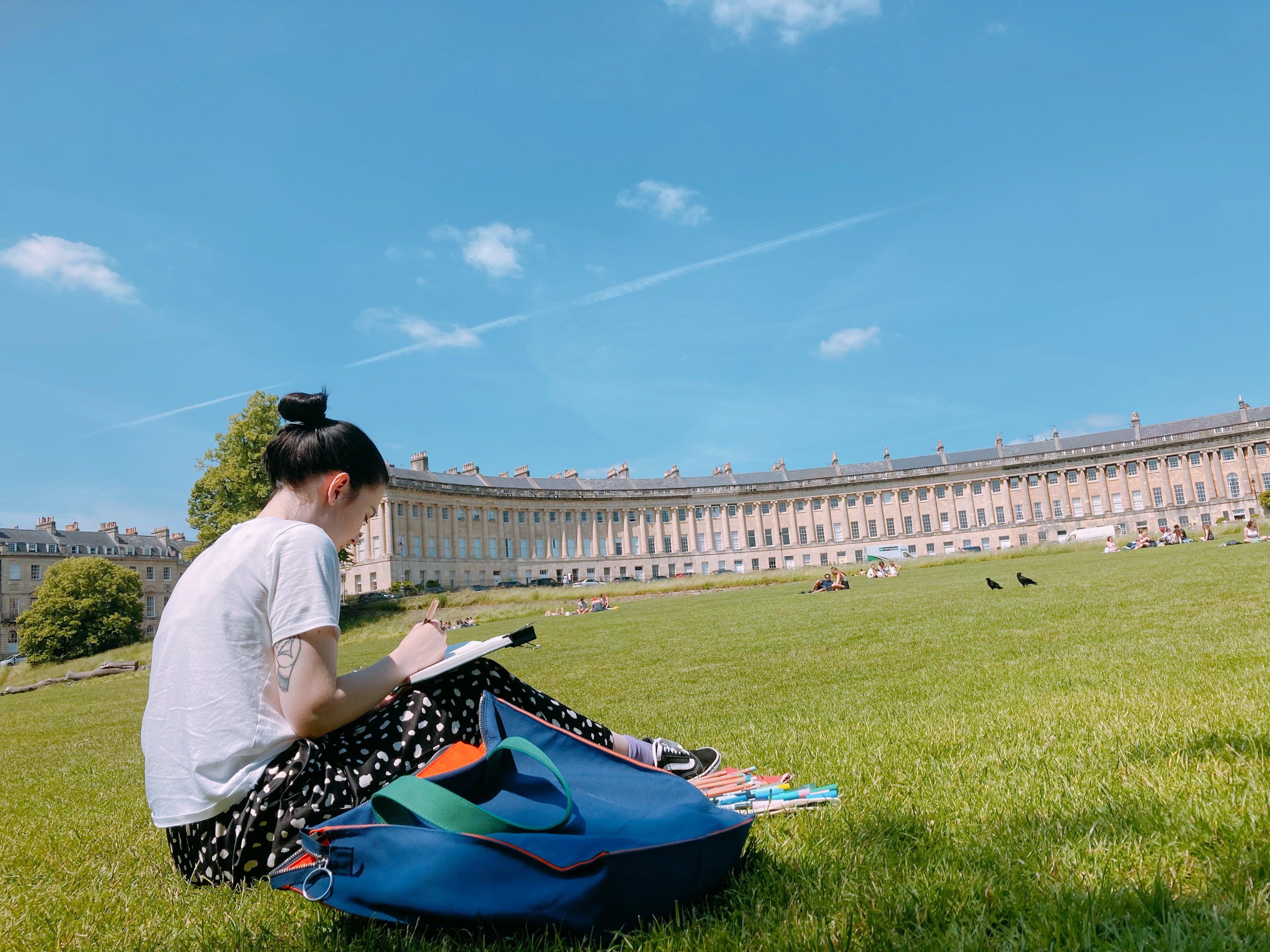 As artists, we can often hold onto our creative expression too tightly. To let go a little, we can take ourselves on artist dates. Artist dates are a chance to spend some quality alone time with our creative selves.
Taking ourselves out on an artist date can start with carving out an hour or two a week in our current schedule. Then, by making time to woo our inner artists, artist dates can: 
Become the cornerstone to maintaining creativity.
Bring relaxed light and play into our creative process.
Like the seasons, though, we are always going through cycles of creative flux. So, the following artist date ideas have been carefully chosen to meet you where you are in your creative process.
Please remember that there is no right or wrong season of creativity to be in. Nature doesn't bloom all year round, so you don't need to either.
Artist Date Ideas for Spring
If you're bursting with creativity and inspiration, you may want to:
Artist Date Ideas for Summer
If you're in a steady flow state with your creative expression, you may want to:
Write a

card

addressed to your future self to open when you've completed your project.

Take a long weekend away with your sketchbook to

capture the spirit and sights of your adventure

.

Go for a stroll with a film camera and use up an entire roll of film.
Challenge yourself to fill a page a day of your sketchbook while on a summer break.
Express your current projects in a different medium, like a poem or a poster.
Collect pebbles to paint and use as paperweights.
Artist Date Ideas for Autumn
If your creative energy is waning, these dates may help you through the last sprints of a project:
Put together a vision board of how you would like your creativity to show up in the future.
Paint on teeny-tiny canvases and curate a mini art gallery.
Mindlessly wander in a familiar place while getting lost in the ordinary.
Sneak out before sunrise and paint the world as it wakes up.
Bundle up warm and let your inner child paint in the rain.
Sit by a lake, in the woods or on the moorland and fill up on feelings of expansion.
Artist Date Ideas for Winter
If you need a rest from your artistic pursuits, these ideas can help you refill the creative well:
Curl up with your

journal

and take the time to open up to yourself.

Roll out your mat, light candles, and follow a gentle yoga flow.
Give yourself permission to become a beginner again at a craft you've yet to explore.
Hideaway in a den of blankets and aimlessly doodle an hour away.
Go all out and cook yourself a comforting, homemade meal.
Escape for an evening with your favourite films, books or music.
We hope these date ideas challenge, inspire, nurture and comfort you. No matter which season of creativity you're in, we hope you find the time to delight your artistic self. 
We would love to hear which artist dates you've been on recently. Let us know over on Instagram or down in the comments below.
Written by Caitlin Layfield
Did you enjoy this blog post? Discover more ways to unlock your creativity:
Comments (1)