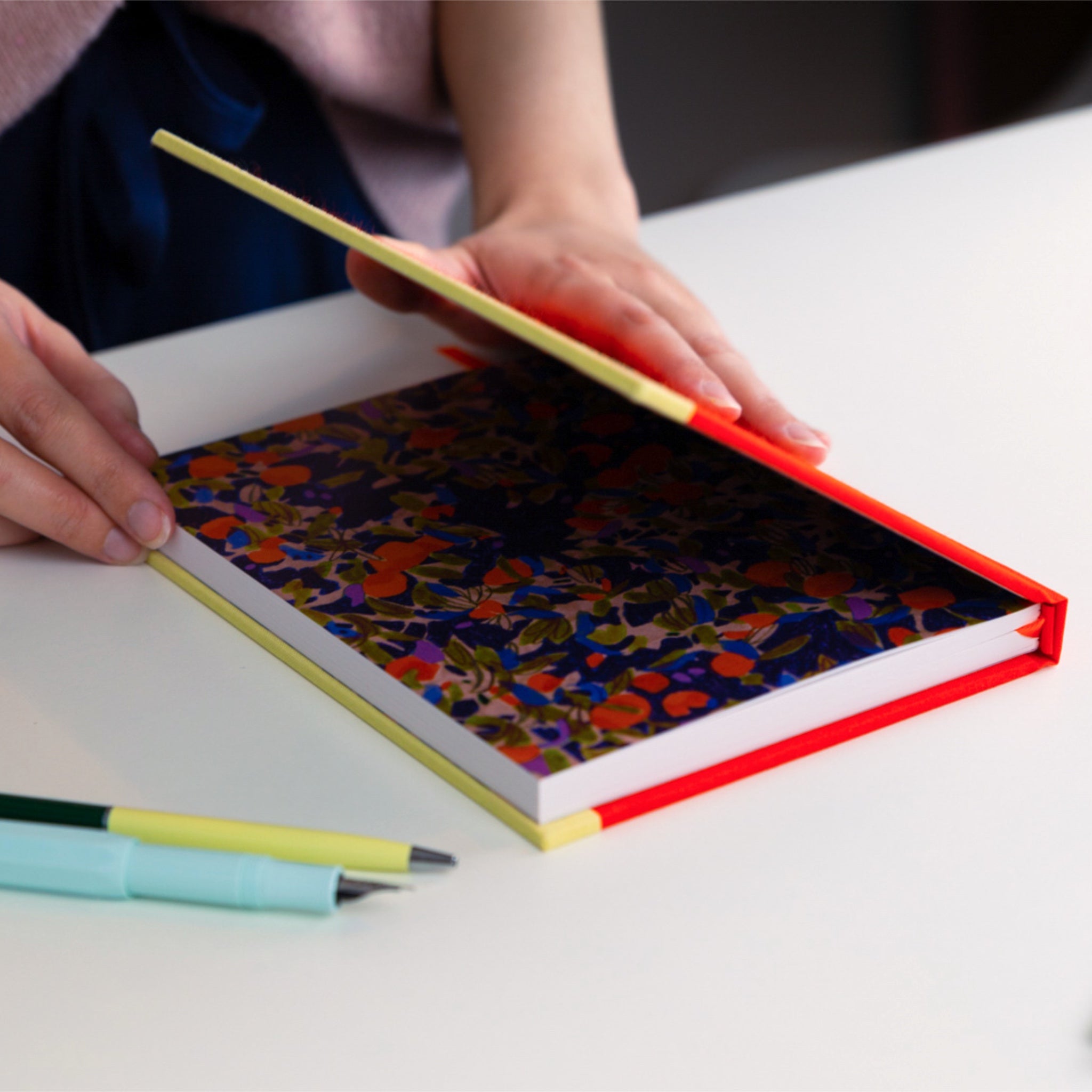 Picking a sketchbook back up after setting our creativity aside can feel daunting. But we can return to our
sketchbooks
by recognising our shadow artistic archetype. The four shadow artistic archetypes are the:
Meandering Maker,
Drained Doodler,
Stifled Stippler,
Ink-spiration Seeker.
Meandering Maker
Meandering Maker, your creative energies have been all over the place. You may have wrapped up a large client project, worked on a final-year assessment or just downed tools on a collaboration piece. Coming down from the creative high, a twinge of guilt might set in at the thought of your forgotten sketchbook.
To settle these emotions, catch your sketchbook up on your creative adventures. Create a postcard by sketching out a summarised scene of what you've been creating. Then 'send' a little note to your sketchbook on the opposite page. If postcards aren't your vibe, draw a comic strip depicting the different stages of your project. Or, reflect on your thoughts and feelings about a project by putting together a colour palette to process the outcome.
Now your sketchbook is all caught up, why not attend to your own artistic passions with a monthly art challenge?
Drained Doodler
Your focus has been pulled towards tending to other parts of your life. So by the time you reach for your sketchbook, Drained Doodler, you've run out of steam. It's time to take the pressure off. Keep carrying your sketchbook around with you, but let go of any expectations of actually using it. For now, your sketchbook is a prop to keep you connected to your creative self.
Yes, this sounds counterintuitive. But once you've let go of any intention of using your sketchbook, a trickle of creative energy will start to seep through the current chaos. Returning to your sketchbook will no longer be a chore but a chance to rest and recover from your responsibilities.
Once the other areas of your life have eased up, invest in acts of creative self-care by taking your sketchbook on an Artist's Date.
Stifled Stippler
Before committing anything to paper, Stifled Stipplers often wait for their ideas to simmer to the surface fully formed. But when you hold onto an idea for too long, it can become stagnant and cause a creative block.
To relieve the pressure of perfection, you need to do the unthinkable. You're going to lend your notebook to a friend and ask them to let loose amongst the pages. Deep breaths now. Once your notebook has been returned, sketch in the spaces your friend has carved out for you. Your 'perfect' idea will need to contort around theirs in a space that feels 'ruined'.
The practice of giving up absolute control will lead you to slacken the leash on your own creativity. Soon, your pages will be flooded with imperfect inspiration. To keep up the habit of letting go, don't hesitate to join in on our Loosening Up workshops.
Ink-spiration Seeker
The creative well has dwindled, and you've emerged as an Ink-spiration Seeker. Now it's time to mind map your way out of this dry spell. Opening up a dialogue between you and your inner artist by writing out the headings:
Distractions,
Worries,
Hobbies,
Curiosities.
Include any other prompts that your inner artist may want to talk about.
You may discover that you're a Drained Doodler in disguise. Or your creativity has been spent on figuring out a current difficulty. Or your interests haven't branched off in new directions recently. How do these seemingly unconnected ideas and events thread together? Edged with curiosity, continue to weave the different parts of your life together until you stumble on an idea that lights you up.
Once you've found the seedling of an idea, help your concept grow by putting together an effective creative brief. To fuel that 'fizzy feeling' when starting a project, indulge in some new art materials. Swatching new supplies always gets us raring to go!
We're all cloaked by these artistic shadows at times. But no matter where you're at, your sketchbook is always patiently waiting for you to return. For extra doses of inspiration, feel free to sign up for our newsletter.
Written by Caitlin Layfield.
Comments (0)