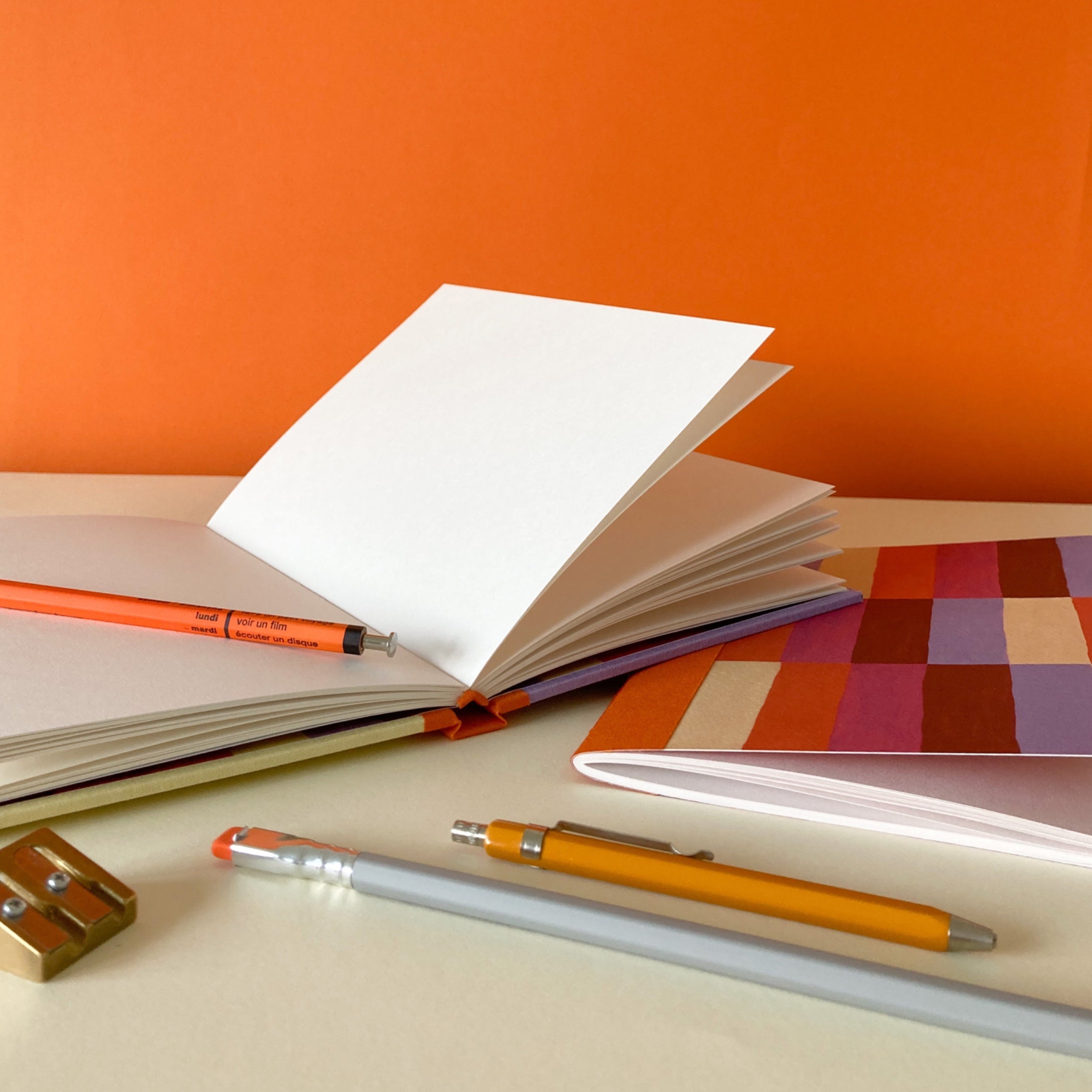 Our paperback books don't get as much attention as our hardbacks, and that's pretty understandable - our hardback sketchbooks and notebooks are great! Here's a list of why our softcovers deserve some love too.
They're Perfect For Travel
Our paperbacks are ideal for using on the go and for location drawing because they're so lightweight! They can fit snuggly in your bag and won't weigh you down - which is very important if you like carrying bundles of art supplies!
Like our hardbacks, they also lie flat - perfect for working across the page. They can also be bent back on themselves, which is a must when you're drawing/writing whilst standing up.
Quality Binding and Materials
We use the same high-quality art and writing paper in all of our books, no matter the format. All our books are handmade using quality materials and processes, and our paperbacks are no exception. Besides being hand-sewn and reinforced, we also use extra-strong glue to attach the covers, ideal for even the most chaotic artists and writers!
They're Cheaper
It can sometimes be daunting to spend £45 on a nice hardcover sketchbook when you've never tried the paper before. Our paperbacks are a cheaper alternative, allowing you to try out our sketchbooks and decide if they're right for you.
Fun and Colourful Print
Unlike our hardbacks, our softcover sketchbooks and notebooks are covered with our fun illustrative patterns! I may be biased, but I think they're beautiful. Need I say more?
They're in Stock!
Our hardbacks sold out at a record speed this month, so whilst you're waiting for a restock, why not try out some of our paperbacks? We still have a few sketchbooks left, as well as notebooks in all colour ways. You can shop paperback sketchbooks or paperback notebooks here!
I always have a soft spot for our paperback books and I hope you have more love for them now too. Are you a hardback or paperback kind of person? Let me know in the comments below!
Thanks for reading, I hope you have a wonderful day full of joy, inspiration, and colour.
- Morgan
Comments (0)