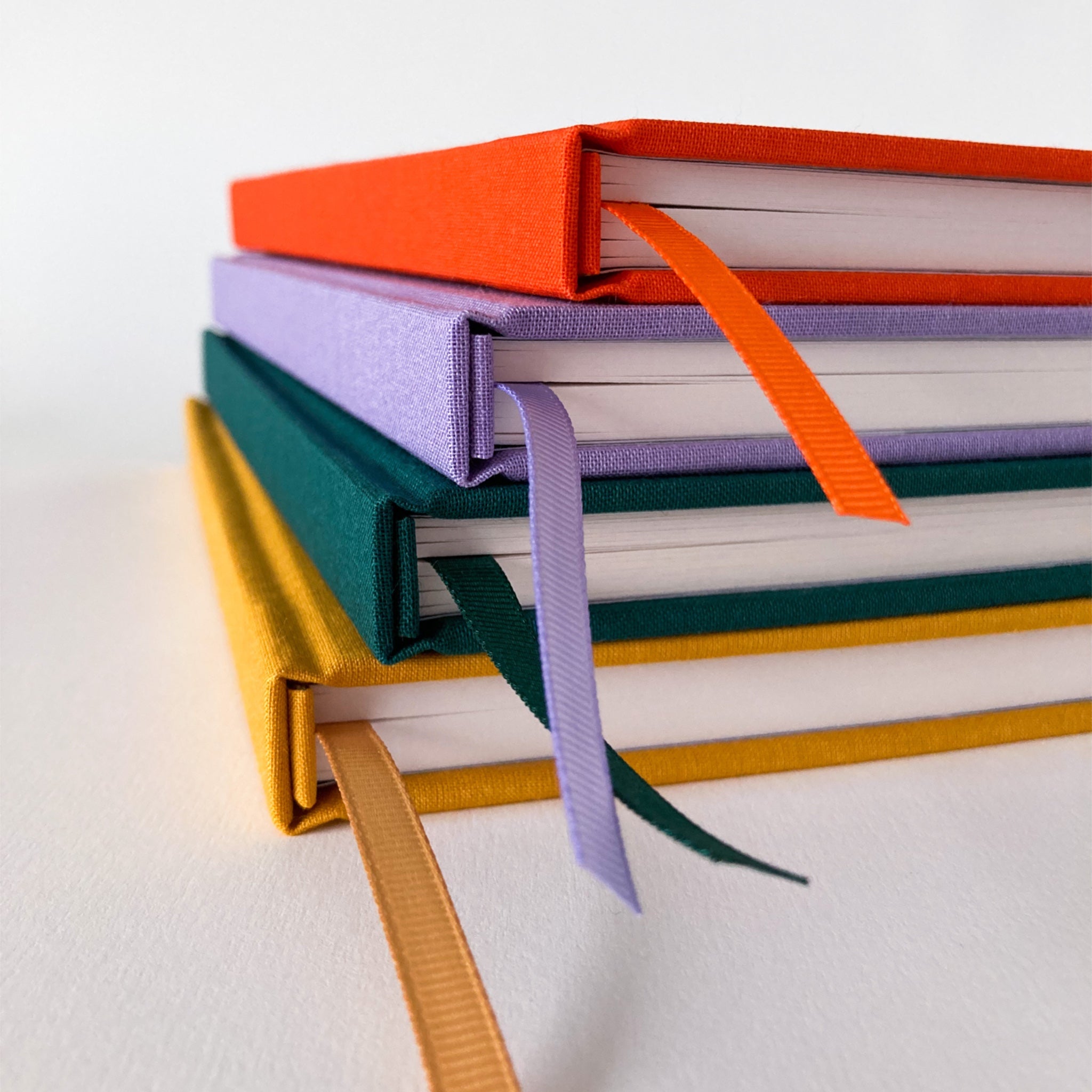 With our launch fast approaching, we thought we'd take this time to introduce our new collection, Colour Story. Read on to find out how we came up with the range, what it entails, and the process behind it.
Launching 1st February 2022
Watch our launch trailer here
The concept for Colour Story originated from our obsession with colour and stories. We wanted to learn more about the pigments we were using and examine how much an illustration can inform a narrative.

The collection includes handmade sketchbooks and notebooks (with various papers, sizes, and cover styles), greetings cards, art prints, and stickers.
Explore the history of colour through the art of stationery.
A colour story is a palette of colours used throughout a collection or project to create a sense of harmony and cohesion.

The Colour Story collection acts in the same way, bringing unity to the ideas and sketches within the pages of our stationery.

Colour Story examines six historical pigments: Rose Madder, Dutch Orange, Indian Yellow, Ultramarine Violet, Cobalt Blue, and Emerald Green, spreading their forgotten stories across the front covers and endpapers of the collection as illustrated patterns. Each colour has its own range of products, allowing you to mix and match your stationery however you choose.

Every sketchbook and notebook comes with a special-edition notecard detailing the story of the pigment and enabling the viewer to decipher the illustrated patterns.

The collection was imagined and produced by hand in our Shropshire-based studio and bindery, using professional and sustainable processes. Designed by artists for artists, Colour Story aims to enhance the overall creative experience.
To inspire ideas, encourage exploration, and banish art block.
Launching 1st February 2022
Shop Colour Story Now
Comments (0)